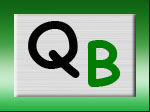 ---



We had some college buddies over for the game. Before everyone arrived I put a thin layer of Icy Hot on the toilet seat. It was funny to watch one of the guys squirming around on the couch trying to not let the rest of us notice his strange discomfort. When he finally figured it out he said, "I didn't think I'd wet myself back there. If felt kinda like I did, but not really." We laughed so hard.

- Micheal L.

Ben Gay or any type of muscle cream works great!

- QualityBargainz

QualityBargainz Disclosure: These prank ideas are being presented for entertainment purposes only. We do not accept any responsibility for the actual use of these pranks. QualityBargainz supports fun, humor and laughter - not physical or mental abuse of any person or animal nor the destruction of personal property. Please act responsibly and use the ideas at your own risk, if at all.

Yes! Sign me up for the Prank of the Month Club!
Let us know if you want to receive our favorite joke or prank idea, or both! Tell a friend and let them subscribe, too!

Tell us your favorite prank or practical joke idea!
If we think it is funny, too ... we'll publish it right here in the QualityBargainz "Ideas" section. We reserve the right to edit the submission.
All submissions become the property of QualityBargainz for the purposes of using the material in the normal course of business!
QB Home - FAQ - Contact Us - Jokes - Prank Ideas - Other Venues
Copyright 2005-2006 © QualityBargainz, LLC. All right reserved